Beer Volumes Declining in Markets Where Recreational Cannabis is Legal
Legalized marijuana is harshing the buzz of three longtime craft beer meccas, according to a new report from Cowen and Company.
In Colorado, Oregon and Washington, where recreational cannabis use has been legalized, the beer business is underperforming, according to Vivien Azer, Cowen and Company's managing director and senior research analyst specializing in the beverage, tobacco and cannabis sectors.
Azer unpacked the latest Nielsen data in those three states — beer markets that have "collectively underperformed" in the last two years — and found that "the magnitude of the underperformance has increased notably," with beer volumes falling more than two percent year-to-date and trailing the overall U.S. beer market.
"While (marijuana) retail sales opened up in these markets at different points of time, with all three of these states now having fully implemented a retail infrastructure, the underperformance of beer in these markets has worsened over the course of 2016," Azer wrote.
"This is perhaps not surprising, given that U.S. government data for the states of CO, WA and OR all show consistent growth in cannabis incidence among 18-25 year olds," she added, "coupled with declines in alcohol incidence (in terms of past month use)."
In those markets, craft beer is slowing but the "biggest drag" is on mainstream beer producers – those companies' economy beer volumes are down 2.4 percent and premium domestic volumes (Bud Light, Coors Light, etc.) are down 4.4 percent, Azer wrote.
Cowen expects to see "continued volume pressure" on Anheuser-Busch InBev (BUD) and MillerCoors (TAP). Despite being "highly exposed" in economy and premium domestic categories, MillerCoors has received an "outperform" rating due to Cowen being "encouraged that the company has ample cost savings as an offset," Azer wrote.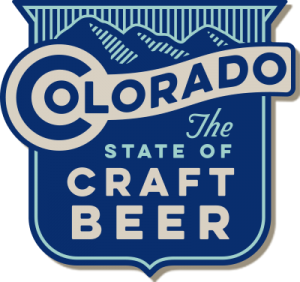 Meanwhile, craft beer growth has also slowed in the three markets analyzed by Cowen. Colorado is "in decline" while Oregon and Washington are still seeing some growth, Azer noted.
Denver is under the most pressure, she said, noting that total beer volumes in that market have fallen 6.4 percent year-to-date and craft beer volumes have dipped five percent.
It's important to note that in all three states, the deceleration in craft beer volumes is "consistent" with nationwide trends, Azer said, noting that markets where cannabis use is legal are underperforming the entire U.S. craft beer market by 950 basis points.
Craft beer's "deceleration" has led Cowen to take a "cautious view" of Samuel Adams (SAM), giving it an "underperform" rating while still rating Craft Brew Alliance (BREW) as an "outperform" based on "the robust growth of Kona as an offset (and as a potential catalyst, given the qualified offer agreement with ABI)," Azer wrote.
For more information see here: LINK